Did Kishan and Laxman leave without knowing the car?
Revanth Reddy spoke to the media at Gandhi Bhavan on Sunday. If BJP state president Bandi Sanjay says that there is no alliance with Janasena .. did Kishan Reddy and Laxman seek support without informing Pawan Kalyan? On asking this. With the recent meeting between Kishan Reddy and Laxman, it is known that Pawan Kalyan Janasena Party pulled out of the GHMC elections and announced its support for the BJP.
Revant targeting Union Minister Javadekar
Union Minister Prakash Javadekar has said that he is issuing a charge sheet against CM KCR. However, Revanth said that he is issuing the charge sheet against him. He also questioned what action Prakash Javadekar would have taken if he and BJP MP Dharmapuri Arvind complained that the Mihom Cement Company did not have environment and forest permits. Revanth questioned why no action was taken against the culprits of Srisailam and Calcutta projects.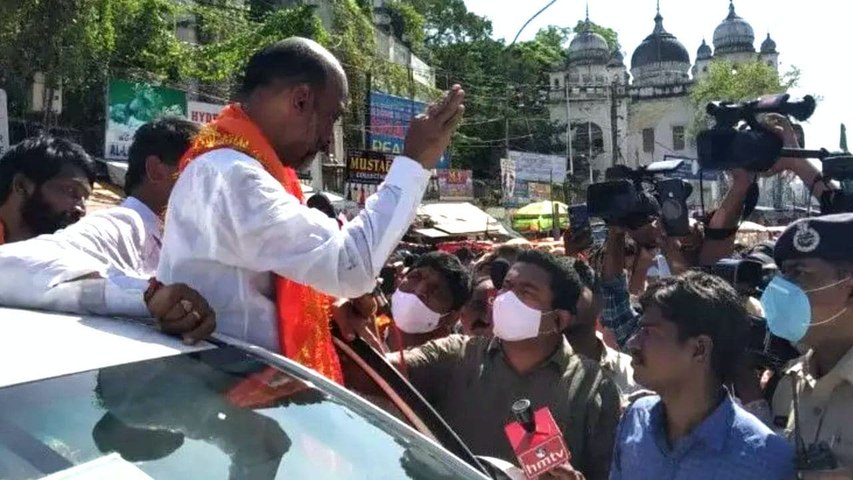 GHMC Election 2020: Look at all the parties .. BJP pauses, to pause Majlis
Then go to Delhi.
Along with himself MP Komattddy Venkat Reddy said that he did not care that he had complained that steps should be taken to stop the encroachment of the Moussi river. Revanth said the court had ruled that no structure had been set up in the watershed of Hussain Sagar, but did not respond to a complaint that a secretariat was being set up there. After answering his questions, Union Minister Javadekar wanted to go to Delhi, Revanth said. It is learned that Union Minister Prakash Javadekar campaigned in the city on Sunday in view of the Greater Election. On this occasion, he was highly critical of the TRS government. They were accused of coming to re-election without keeping the promises made.